NFL PLAY FOOTBALL MIDDLE SCHOOL DEVELOPMENTAL CAMP
The NFL Play Football Middle School Developmental Camp during Super Bowl week will host hundreds of middle school students from the Atlanta area. Youth athletes in attendance will participate in a series of position-specific drills and one-on-one challenges. Participants will also have the opportunity to receive instruction from current youth, high school, college and former coaches.
DATE: Wednesday, January 30, 2019
TIME: 5:00 PM
LOCATION: Lakewood Stadium, Lakewood Ave SE, Atlanta, GA 30315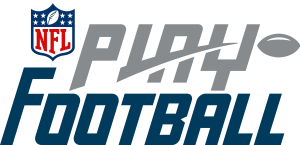 EVENT SCHEDULE
4:30pm: → Registration Begins

Each athlete must submit a signed waiver to participate

5:15pm: → Special Guest Speaker
5:45pm: → Camp Begins
7:50pm: → Final Remarks
8:00pm: → Camp Ends
QUESTIONS
Contact Dane Clark at dclark@ncsasports.org for more information or to be included as a coach.